lynleigh's Wired Bow Headband
If you wish to create a similar design for youself, click the 'Duplicate' button. An identical design will be created for you and, if you're logged on, saved in your own Design Closet.
Wired Bow Headband
A wired bow headband that can be shaped to your hearts desire. Perfect for up-dos and Alice looks. The bow + tail is approximately 8in x 5in wide.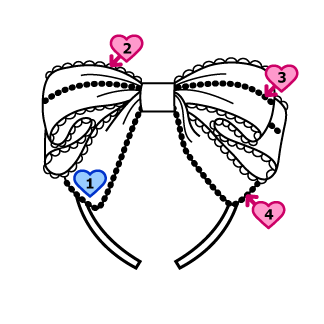 Fabrics and Trims